Nov 10, 2018
SSTH 2018
Tickets Information:
Free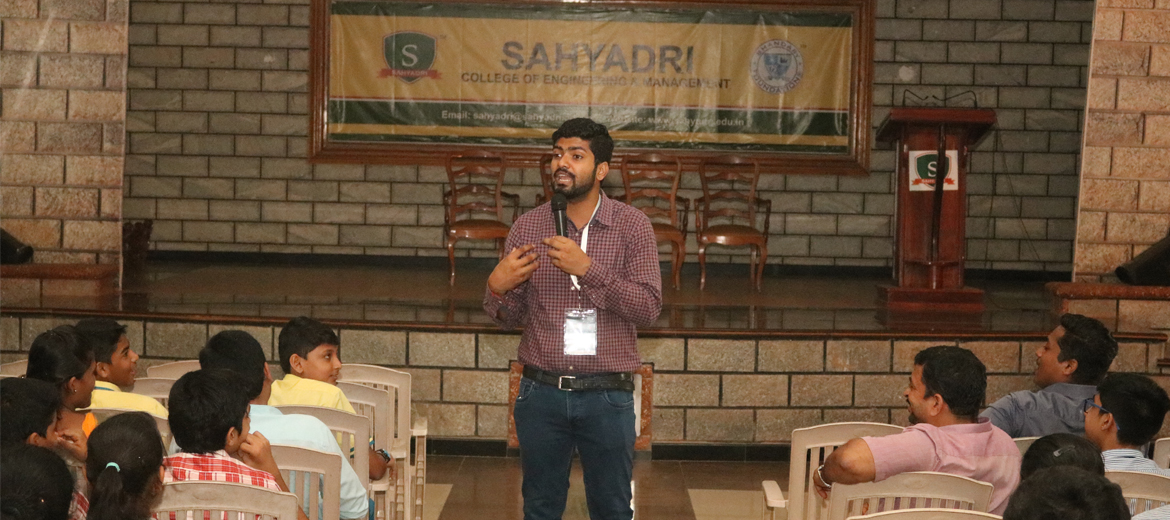 Overview
SSTH is an annual gathering that brings together scientists, technocrats and students into a relaxed atmosphere, interacting with like-minded people thus promoting growth. The 2018 edition witnessed students galore as they actively took part in the grand event. Learners across various regions came together to breathe life into more than a hundred projects.
Be with Engineering:
The 'Be with Engineering' programme was a two-day student-engineers interaction affair. Students stayed within the Sahyadri Campus, exploring every resource the college offers in order to get ideas turned into products. Be with Engineering is a beautiful journey that lays emphasis on the fact that every idea is unique. With proper mentoring and guidance, ideas can transform into solutions that make life comfortable.
Grand Finale of SSTH:
SSTH 2018 was organized to nurture the concept of Science, Technology and Innovation among young minds. The Grand Finale was held in presence of notable personalities from multiple fields. 'Panel Discussion' was held where students had the opportunity to interact with prominent guests. Dr. Karisiddappa mentioned about personality development by enhancing knowledge through implementing ideas practically. The Panel Discussion ended with a Question and Answer session. Dr. K.T.V Reddy shared his happiness about young minds communicating with the dignitaries on the dais. The students showcased their models and shared knowledge among fellow mates. The event was concluded with an award ceremony for the prize winners.
Features
New People

Technology, consumer, habits industry dynamic

Great Speakers

Transform your business as technology,

Have Fun

Consumer, habits industry dynamic